It was a Saturday morning last November and JR Gudino was looking forward to spending the weekend with his children. Then the phone rang. It was his work.
Gudino is the school bus mechanic for the Campbell Union High School District. A driver was calling Gudino to tell him one of their buses wouldn't start. 
"I was like, 'That's weird. That's odd,'" said Gudino.
He began trying to diagnose the problem from afar.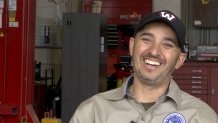 "I go, 'Check on the battery box where there's a switch to see if that's off.' "When they opened that battery box, the batteries were missing."
Gudino learned a group of thieves had climbed a fence and stolen the batteries out of the buses the night before. Gudino wasn't planning on punching the clock that Saturday, but now he had to beat it. 
"We got to get these buses going because Monday comes around and kids got to go to school and we got to make this operation go," Gudino said.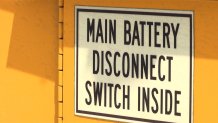 Unfortunately, all of Gudino's normal suppliers were closed for the weekend. In desperation, Gudino placed a call to his local O'Reilly auto parts store. 
They didn't stock batteries big enough for a school bus but they were willing to help Gudino in his search.
"They have a different warehouse where they can get stuff like that and were able to provide me and get that all together," said Gudino.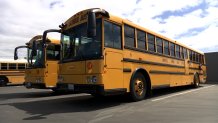 Gudino spent all of Sunday gathering, installing, and testing the batteries, and by the time Monday rolled around, the buses were ready to roll.
"I felt like Superman. The Kryptonite was not holding me down and I was able to save them. It felt good I felt good," said Gudino. 
Gudino's superhero efforts were recently recognized by the California Department of Education as one of their Classified Schol Employees of the Year. 
"For me, it's like a no-brainer. It's like I don't care what it is. Pay or no pay. I'm getting these buses. I need to get them running. I know it's serious," said Gudino, the mechanic who bolted to the rescue and wrenched a solution.