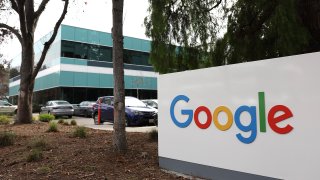 A Google class action lawsuit could buy you your next bacon, egg and cheese.
After 13 years, the Silicon Valley tech giant's domineering search engine agreed to pay a $23 million settlement to individuals who clicked a search result on Google between Oct. 25, 2006, and Sept. 30, 2013.
The 2010 lawsuit was filed over allegations that Google shared its users' search information with third-party websites -- essentially giving data to sites on how a user found them.
How do I apply for a claim?
To apply for your share of the deal, you will have to register for an account on the settlement website and confirm that you did use Google during the specified timeframe. Note that the last day to apply, exclude yourself or file an objection is July 31.
Although it is not a significant amount, applicants are expected to receive $7.70 each.
Part of the agreement is that Google must disclose on its website how searches could be suggested to websites based on referrer headers.
To apply for your share of the settlement, visit the website here.